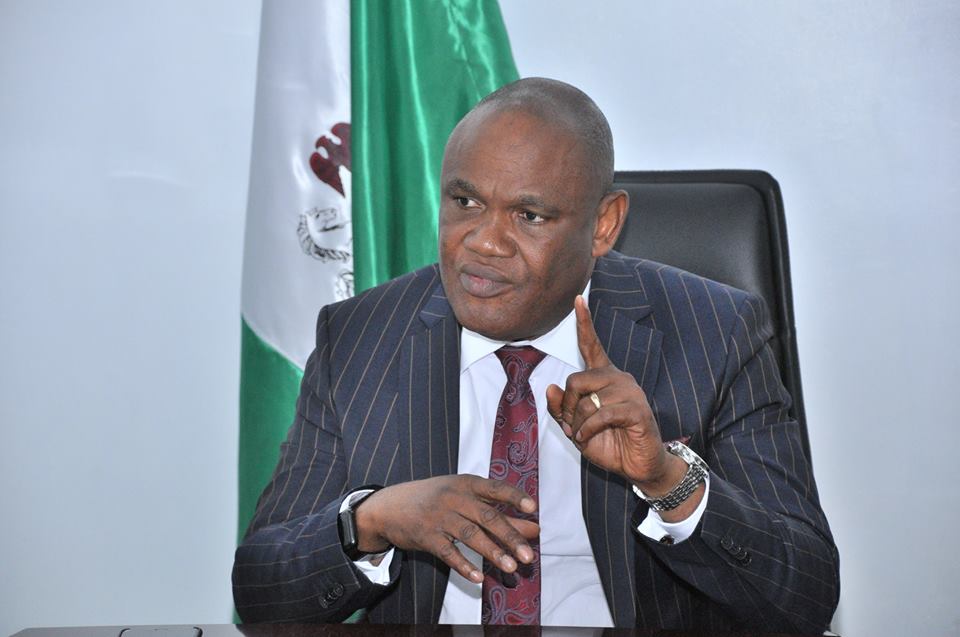 The State Government has called on the people of Uruan, Etoi and Offot communities to support and cooperate with the construction company handling the Anua Mbak-Ishiet Road to enable it  to successfully execute the project.
The Commissioner for Works, Mr. Ephraim Inyang made the call while inspecting the road project handled by Verini Constructions Company.
Mr. Inyang who was speaking in Uruan said that the call has become expedient because development can only thrive in a peaceful atmosphere, assured that the Administration was committed to constructing the road within one year.
According to the Commissioner, compensation will be paid to all whose property or crops have been affected by the construction, stressing; that the State Government has adopted direct payment of compensation to beneficiaries for transparency.
He explained that payment of compensation will be done in phases, as no beneficiary will be left out since the State Government has documented all those affected.
The Commissioner noted that the construction of the Anua-Mbak-Ishiet Road was an indication of the commitment of Governor Udom Emmanuel in developing not only Uruan and Uyo but the entire state.
Mr. Inyang said that in-spite of the current economic recession in the Country, Government will not relent in its effort to link up rural communities to enhance their socio-economic activities.
The Commissioner advised the people to channel their complaints to his office through a representative for attention instead of resorting to violence.
Some Village Heads in the affected communities of Uruan and Uyo said that they were happy with the development and pledged their support to the administration.
Speaking on behalf of the youths of Uruan, Mr. Paul Effiong, assured the state government that they will cooperate with the contractor throughout the duration of the project.
The nineteen point-seven kilometer road traverses many communities in Uruan and Uyo Local Government Areas.
Please follow and like us: