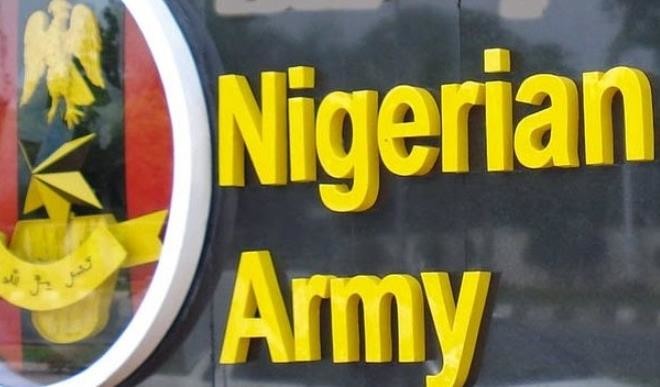 The Nigerian Army has warned against a "campaign of calumny" by suspected disgruntled personnel.
Sani Usman, a Brigadier-General, gave the warning on Sunday in a statement.
Mr. Usman said they had been making "Spurious and unfounded allegations bordering on payment of troops operations allowances, rotation in the North-East and comparing troops" pay to what is obtains in neighbouring countries.
Mr. Usman, however, said investigation was ongoing to determine the full identity and source of the mischief and all those found connected with it.
According to him, the Nigerian Army of today cannot be compared with that of any other period.
The army spokesman also said that the families of fallen colleagues were being given adequate attention commensurate with the establish terms and conditions of service.
He said that in addition, concern on troops' welfare had been extended to their families through the creation of the Barracks Investment Initiative Programme (BHP).
Mr. Usman said that under the programme, Officers and Soldiers families and dependents actively participate.
Please follow and like us: